We have been finding the quickest resolutions to all your dilemmas for a long time and we continue to grow and find the latest updated solutions. Technology changes rapidly and we want to be the one to offer you the most update resolutions each time you need them.
Support Operators Always Available
Our support operators here at passionlovefinder.com are always available to take your phone calls and answer your emails. We never fail to find the resolution to your concerns. We can assist you with a large range of concerns and will find the resolutions you need and want.
Our Operators Are Here For You
We want to make sure that you know your business is important to us. We have an amazing team of operators standing by to take your phone calls and answer your emails. You can always read our FAQ page designed to answer some of the more basic questions you may have. We encourage you to call or email us your more pressing issues.
Dependable Solutions Designed For You
Our operators have the dependable solutions to your issues and we design each solution to your needs. These operators have undergone extensive training, attended seminars and courses to be able to assist you with all your needs. Never question that we will find the answer for you.
Our Promise To You
We want you to know that at passionlovefinder.com we promise you we will always be able to find the solution to your needs. We offer the specialized services you need. Technical, support or billing ask our operators and we will find the solution for you.
Our Operators Focus On You
Our operators are highly focused and highly trained and ready to assist you in any way shape or form you may need us. At passionlovefinder.com we want you to know that you as our customer comes first, we want you to be satisfied and ready for action online.
Technological Advances
Our operators are constantly being updated on the latest in technological advancements being made. This way we have more efficient ways to handle all of your requests and issues. We here at passionlovefinder.com will serve as the one and only place you ever need to turn to to find the answers you need for online success.
We at passionlovefinder.com have the easiest most up to date solutions for you. We are always improving our expertise with new and inventive ways to fix your problems. We offer the quick response times with the most up to date answers you want.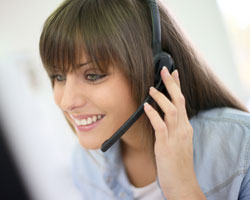 Our team of highly specialized operators are waiting to take your calls and answer your emails. Our technical and support services are the most up to date anywhere. Our FAQ page lists some of the questions we are asked most frequently. If our FAQ page does not answer your question please call us at +1-866-964-6013 or email us and get a quick response at [email protected]. Our Live Support Feature is always up and running as well.
Will my subscription be automatically renewed?
If you are using a credit or debit card yes it will be. You will renew at the price point and length of time you requested unless otherwise stated. If you wish to discuss this with one of our operators please call us at +1-866-964-6013 or email us and get a quick response at [email protected].
Will my profile remain online after my subscription runs out?
Yes your profile will be visible to other members after your subscription runs out. You can hide your profile if you wish or please resubscribe and continue to enjoy our site.
Can I delete my profile before my subscription runs out?
Yes you can, but why delete it. If you need a break, just hide your profile and when you are ready unhide your profile and continue to have a good time.
What does it cost to subscribe?
We have several price points and membership levels for you to choose from. Have a look at our subscribe page and look around. Please feel free to call us or email us with any questions or concerns you may have.
How can I pay you?
We offer secure credit card paying. You can also use your banking information to join as well. All card details are encrypted so you are assured maximum security. Please call us with any concerns at +1-866-964-6013.